Huangyuan Market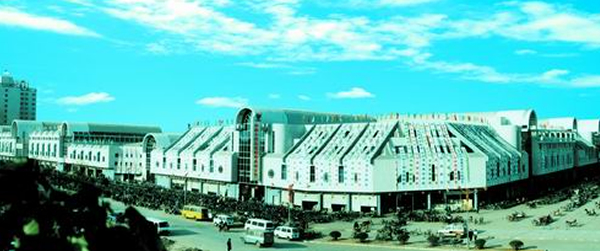 Opened on 13 February, 1992, Huangyuan Market of China Commodity City has a building area of 160,000 m2. The hardware facilities and booths configuration in the market gain remarkable improvement and enhancement after three market layout adjustments in 2002, 2004 and 2005. Now, it has four main industries that cover daily-use general merchandise, cotton knitting, shoes and thread & ribbons. There are over 7000 booths, above 15,000 business entities and more than 30,000 average daily customer flow volume in the market.

Huangyuan Market has a strong cohesion and outstanding advantage of commodity features. The commodities are sold all over the nation and exported to 191 countries and regions. Hundreds of famous domestic shopping malls and distribution companies come to Huangyuan Market to purchase billions Yuan worth of commodities every year. The exportation of commodities grows rapidly and an average of more than 3000 foreign trade companies and foreign agents come to sourcing in the market everyday.

Huangyuan Market boasts standard management, superior service and convenient transportation that has Jiangbin Parking Lot and many bus routes around the market. It is an appointed shopping & tourism spot by Zhejiang Tourist Bureau and a "Three-star Market" titled by Provincial Industrial & Commercial Bureau.