Yiwu Fair
Reminder: During yiwu fair time, it'll be extremely difficult to book a hotel room in yiwu. Visitors are urged to make reservations at least one month in advance.

"CHINA YIWU INTERNATIONAL COMMODITIES FAIR" or Yiwu Fair is the 2nd largest export exhibition in China, only next to the Canton Fair Asia's and World's leading consumer goods trade show

CHINA YIWU INTERNATIONAL COMMODITIES FAIR If you are planning to attend the 2007 China Yiwu International Commodities Fair (Yiwu Fair) and require services such as translation and sourcing, please contact us Yiwu sourcing agent. We organize group touring service and you are welcome to attend free of charge. You do not have to be our clients to join. We also provide our clients with more feature rich services during and after the fair.

China Yiwu International Commodites Fair( Yiwu Fair ) Started in 1995,has been held for ten sessions continuously.In 2002,china Yiwu International Commodities Fair was upgraded as an inteenational commodities fair and was sponsored by ministry of commerce PRC,and the people's government of Zhejiang province etc.

Due to its distinct features,prominent internationalization,convenient information access,perfect services system as well as sound security and sanitation,Yiwu Fair ranks No.3 of China. 2006 Yiwu fair will be held at China Commodity City Exhibition Center,in Yiwu,Zhejiang Province from October 22nd to 26th,2007. If you want to know more details,please visit the Yiwu fair.

Praised as an economic mythology of regional exhibition, China Yiwu International Commodities Fair came from China National Commodities Fair in 2001. Rely on the advantage of the largest market in China, China Yiwu int'l Commodities Fair raises its foreign orientation and commerce extent rapidly and becomes the third largest exhibition with foreign orientation after Canton Fair and East China Fair in the country. The trade volume of 2003 china Yiiwu Int'l commodities fair reached 6.22 billion Yuan, including 446 million USD of foreign trade, an increase of 21.9% and 17% of the last year respectively.

Attending flow

1.Tel/Fax/E-mail/Regustration in Prtson;
2.Fill in application form and submit registration materials;
3.Wait for the notice of organizing committee;
4.Choose the stand on the spot or according to stand map; for special stand,please contact engineeting department;
5.Provide attenddd's photo,online fair transact confirmation procedure,product picture and enterprise profile with receipt of engineer department;
6.Affirm stand and hand over payment;
7.Distribute stand confirmation/exhibiter brochure.Product Varieties

A:Fashion jewelry / Accessories

B:Cosmetic Area, Cleaning Articles Area

C:International High Quality Products

D:E-commerce/Knitting Articles

E/F:Arts and Crafts Area

G: Stationery&Sports Articles Area, Leasure Articles, Toys, Houseware Area

H:Garment& Knitting, Shanhai Co-operation, Leather&Cage Area

K:Textiles Area, Shoes&Caps, Electron&Electrical Appliance Area, Daily hardware.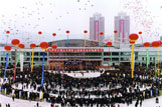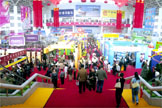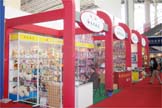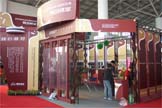 Tip: The Yiwu fair's official web www.yiwufair.org.To visit it and learn more about Yiwu fair.Yiwu sourcing agent provides free yiwu fair logistics support and services to our clients who use us as their purchasing or sourcing agent. Basic group tour guiding service is free to everyone who wishes to join us at the 2007 CHINA YIWU INTERNATIONAL COMMODITIES FAIR, and Yiwu fair, Yiwu sourcing fair, China yiwu fair, yiwu commodity fair. You can respond by Feedback or just leave your info at our forum .No Registration is needed to post.