Source: Link yiwu Author: Nancy Date: 2013-05-06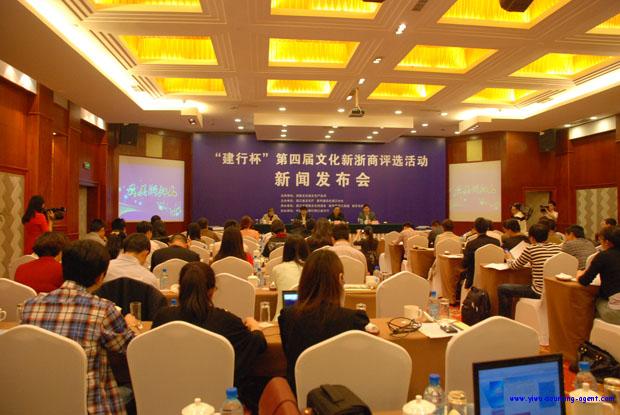 As one of the supporting activities of 8th Fair, The 4th selection of " New Cultural Zhejiang Businessman" which is supported by the secretary of the Ministry of Culture cultural industries and jointly organized by Zhejiang Provincial Culture Department and Xinhua News Agency Zhejiang Branch, held in Yiwu yesterday afternoon.
Continuing the purpose of the former three selection, the current selection still adhere the goal of "Support and guidance Zhejiang private enterprises to enter the cultural industry, build a platform for the development of the cultural industry, further cast Zhejiang culture, continuous improvement in the economic transformation and upgrading cultural soft power". It encourages more Zhejiang businessman transforming from "grassroots businessman" to "cultural businessman".
The candidates in this Election are the Entrepreneurs who have a strong pioneering spirit and sense of innovation, with strong comprehensive strength in the field of culture, make a great contribution in promoting the transformation and economy upgrading, creating and enhancing cultural image in the Zhejiang.
Participants can take part in through self-enrollment or the local recommended. The one pass the primary popular vote will be take in the all-round, multi-angle depth consideration by the organizing committee. Thus select the outstanding representative who has a higher cultural awareness, right direction cultural values and actively part in cultural undertakings and cultural industries.
Prev:The 7th Frame Industry and Decorative Art Exhibitions Released Latest Frame Desi
Next: None