Source: Yiwu sourcing agent Author: Gary Date: 2007-12-13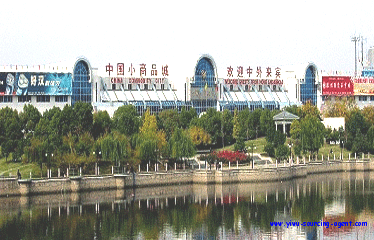 Huangyuan market Yiwu small commodities market is the most obvious characteristics of the market for small commodities core markets in the world, in 1992 opened in Yiwu City in Zhejiang Province Huang Yuen Road No. 51, building area 160,000 square meters. After 2002, 2004, 2005 three major readjustment of the distribution market, to market hardware facilities and the shape of a marked improvement and upgrading of existing daily provisions,stockinet, footwear, with the four major industries of old and new to place more than 7,000, market operators are more than 15,000 people, average daily traffic over 30,000 passengers.
Huangyuan market concentration, and a strong ability commodity characteristics obvious advantages. Radiation of goods throughout the country and 191 countries and regions, home to some 1,000 domestic well-known shopping malls and circulation enterprises annual procurement of goods directly to a market of billions of dollars, rapid growth in exports to the market procurement foreign trade companies and foreign brokers daily average over 3000 passengers .
Huangyuan market traffic convenience, management norms, matching Jiangbin car parks, a number of bus lines encircling direct, Zhejiang Tourism Bureau is the designated shopping tourism sentinel units.
Prev:CCC adopts star-grade administration for trustworthy booths Next:Yiwu market today,peddlers' confraternity in the past